In the Bag Shopping List
Make your list by speaking, then see your list in the right order at the store.

- Voice recognition - just say an item to add it to your list.
- Contains no ads!
- Email your list, in the right order, to your spouse.
- Use drag-n-drop to put departments in the right order.
- Remembers items from previous trips. You only set things up once.
- Shows the right set of items for the store you are visiting.
- Launch Google Shopper for any item for online and local price comparisons.
- Based on the well-reviewed Windows Mobile app of the same name.
- Easy to get up to speed, and easy to use.
- Comes with over 100 items and 50 departments pre-loaded.

Recent changes:
Can now be installed on an SD card. Improved display of extremely long item names. Fixed obscure bug relating to attempting to save a store with no departments twice.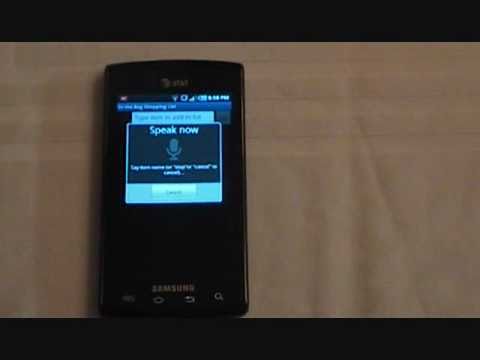 Write the first review for this app!