India Quotes and Proverbs
Proverbs and quotes from India to WhatsApp.

The sayings, phrases and buzzwords of India, the funniest, the most common, the most educated, the most deslustradoras.

Proverbs relevant personality in contemporary India history.
Historical fanatical, absurd, famous quotes from all kinds of characters, so you can share by WhatsApp, Line, WeChat, Facebook, Twitter, Email, Bluetooth ...

Recent changes:
New Version.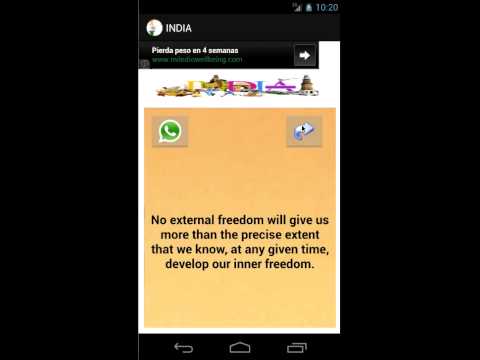 Write the first review for this app!