Inspiration Day Quote
Life is very stressful and makes you nervous. Try INSPIRATIONAL QUOTES: the fist digital free solution to fight against stress!
Everyday is the same routine: wake up, work, come back home, houseworks, go to bed and so on. You need a solution or at least something that helps you leaving a quiter life.
What about receiving a relaxing quote every morning? INSPIRATIONAL QUOTES gives you just few lines, but something helpful.
Please, give us some feedbacks and suggestions, write a mail at
[email protected]
Recent changes:
Fix Bug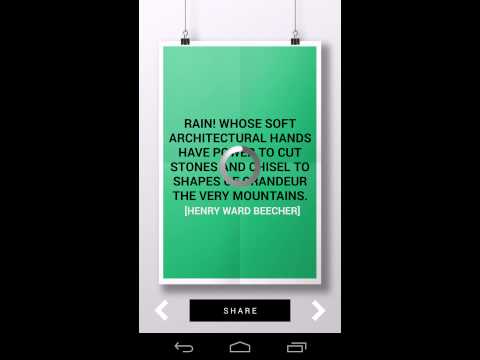 Write the first review for this app!
No comments in the Android market yet