Inspiring Famous Quotes Daily
Inspiring Quotes Daily is a Home screen Widget, and daily notification that brings a daily inspiring famous quote thought to be from well known authors. An attractive small or large Widget that shows a quote each day from a large selection picked from around the world, each of which should help you go about your day!

Clicking on your quote for the day shows an expanded view which allows you to focus in on the complete quote. And if you need further inspiring reading, simply click to see the next quote as well!

You can also share the quote with a friend at the click of a button, and send the affirming verse straight to them via an email, SMS text message, or popular social media sites. Share the inspiration with them too!

The optional notification can be shown each day alongside your daily tasks and appointments in the Notification Bar, and now also on your smart watch!

Recent changes:
* Added smartwatch features! Verse may be read or read-aloud to you, right from your wrist!
* The status-bar notifications now have a verse summary in their expanded view.
* We have added a read-aloud option, directly from the notifications!
* Improved widget text sizes.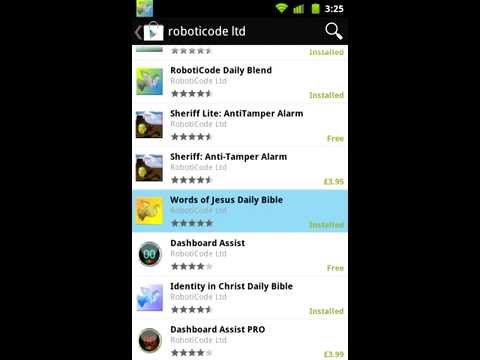 Write the first review for this app!