Iowa Map (Des Moines...)
TS Go! Iowa (Des Moines) is a FULL and OFFLINE Tourist map of Iowa, United States. Some cities included in this version: Des Moines, Cedar Rapids, Davenport, Sioux City, Waterloo, Iowa City, Council Bluffs... And many more!

Everything you need in a trip in your phone. Beaches, theme parks, stunning landscapes, museums, hotels, restaurants... And if you have an emergency on your trip: nearby hospitals and other essential points of interest.

TRY TS Go! FOR FREE!
The free full version "TS Go! Catalonia" is available for you to try this app before buying it. DOWNLOAD TS Go! Catalonia FREE.

In your phone you will see a map showing your current position, and all the interesting places around you. You won't need anything more! And remember, everything in this app is OFFLINE, so you don't need to care about the annoying roaming cost.

Characteristics of the TS Go! maps:

• GPS positioning. It shows your position, and the real distance to the point you want to visit.
• Connectivity with Google Maps and Navigation.
• Map of cities and entire regions completely OFFLINE.
• Hundreds of points of interest in each city:
- Museums
- Hotels, Bed and Breakfast, camping and caravans
- Parks and monuments.
- Natural Viewpoints and amazing landscapes
- Theme parks and zoos
- Restaurants of all kinds
- Pubs
- Beaches
- Coffeehouses
- Stores of all kinds
- Supermarkets
- Nearby hospitals
- Banks and ATMs
• Information on public transport of the most important cities.
• Share points of interest via Facebook and / or email.

Some cities included in this version:
Dubuque Ames West Des Moines Cedar Falls Ankeny Urbandale Bettendorf Marion Mason City Clinton Fort Dodge Burlington Marshalltown Ottumwa Muscatine Coralville Newton Ledyard Clive Indianola Boone Johnston Altoona Spencer Oskaloosa Fort Madison Keokuk Pella Carroll Storm Lake Fairfield Grinnell Le Mars Waverly Abbott Abingdon Ackley Ackworth Adair Adaville Adaza Adel Adelphi Afton Agency Ainsworth Akron Albany Albaton Albert City Albia Albion Alburnett Alden Alexander Algona Alice Alleman Allen Allendorf Allerton Allison Almont Almoral Almoral Spring Alpha Alta Alta Vista Alton Alvord Amana Amber Ambrose Amish Amund Anamosa Anderson Andover Andrew Andrews Angus Anita Anthon Aplington Arbor Hill Arcadia Archer Ardon Aredale Argand Argo Argyle Arion Arispe Arlington Armah Armel Acres Mobile Home Estates Armour Armstrong Arnold Arnolds Park Arrowhead Mobile Home Park Artesian Arthur Asbury Ascot Ash Grove Ashawa Ashland Ashton Aspinwall Astor Atalissa Athelstan Atkins Atlantic Attica Atwood Auburn Audubon Augusta Aurelia Aureola Aurora Austinville Avery Avoca Avon Avon Lake Ayresville Ayrshire Aztec Mobile Home Park Badger Bagley Bailey Baird Baldwin Balfour Balltown Ballyclough Bancroft Bangor Bankston Bard Barnes City Barney Barnum Barrell Bartlett Bassett Batavia Battle Creek Bauer Baxter Bayard Beaches Resort Beacon Beaconsfield Beaman Beaver Beaverdale Beckwith Bedford Beebeetown Beech Belinda Belknap Bell Belle Plaine Bellefountain Bellevue Belmond Beloit Bennett Bennettsville Benson Bentley Benton Bentonsport Berea Berkley Berlin Bernard Berne Bernhart Bernina Bertram Berwick Bethany Hall Bethel Bethelhem Bethesda Beulah Beverly Depot Bevington Bidwell Big Mound Big Rock Bingham Birchwood Estates Birmingham Black Corners Black Hawk Blackhawk Bladensburg Blairsburg Blairstown Blakesburg Blanchard Blanden Blencoe Blessing Bliedorn Blockly Blockton Bloomfield Bloomington Blue Grass Bluff Acres Mobile Home Park Bluff Creek Bluff Park Bluffton Bode Boies Bolan Bolton Bonair Bonaparte Bondurant Booneville Border Plains Botna Bouton Bowsher Boxholm Boyd Boyden Boyer B...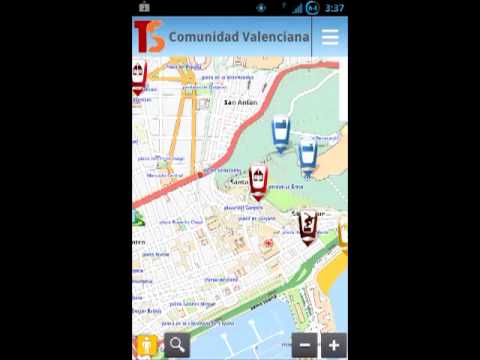 Write the first review for this app!
No comments in the Android market yet