Istanbul Map (Esenyurt...)
TS Go! Istanbul (Istanbul) is a FULL and OFFLINE Tourist map of Istanbul, Turkey. Some cities included in this version: Istanbul, Esenyurt, Silivri, Kavakli, Mimarsinan, Yakuplu, Kirac... And many more!

Everything you need in a trip in your phone. Beaches, theme parks, stunning landscapes, museums, hotels, restaurants... And if you have an emergency on your trip: nearby hospitals and other essential points of interest.

TRY TS Go! FOR FREE!
The free full version "TS Go! Catalonia" is available for you to try this app before buying it. DOWNLOAD TS Go! Catalonia FREE.

In your phone you will see a map showing your current position, and all the interesting places around you. You won't need anything more! And remember, everything in this app is OFFLINE, so you don't need to care about the annoying roaming cost.

Characteristics of the TS Go! maps:

• GPS positioning. It shows your position, and the real distance to the point you want to visit.
• Connectivity with Google Maps and Navigation.
• Map of cities and entire regions completely OFFLINE.
• Hundreds of points of interest in each city:
- Museums
- Hotels, Bed and Breakfast, camping and caravans
- Parks and monuments.
- Natural Viewpoints and amazing landscapes
- Theme parks and zoos
- Restaurants of all kinds
- Pubs
- Beaches
- Coffeehouses
- Stores of all kinds
- Supermarkets
- Nearby hospitals
- Banks and ATMs
• Information on public transport of the most important cities.
• Share points of interest via Facebook and / or email.

Some cities included in this version:
Tepecik Çatalca Kumburgaz Hadimkoy Sile Selimpasa Celâliye Gumusyaka Çanta Buyukcavuslu Ortaköy Agva Karacaköy Durusu Muratbey Mahmut Sevket Pasa Kuruchesme Mansar Kurucesme Mashlak Maslak Kurtdogmus Kuru Chesmeh Kurtköy Kurtdogmaz Kurt Kurnaköy Kurna Maltepe Makrikoy Mahmutbey Litros Mahmutsevket Pasa Mahmutsevketpasa Koy Lâledere Kuzgunyuk Kuzguncuk Makrikioi Kustantiniyah Makrikoi Kusgunyuk Mensar Moda Nifosköy Öyümce Pasabahce Pasakoy Pendik Pera Petnahor Petnehor Phanar Pinarca Pirgos Pirinççi Pirinççiköy Playa Podima Polenez Polonez Övezli Ovayenice Örencik Nitosköy Odayeri Ogumce Oklali Ömerli Örcünlü Orhanli Ormanli Orta Kioi Ortaburun Ortakoi Orucoglu Osmanköy Nakkas Oun-Kapan Polonezköyü Kurfalli Kalyos Katirli Kayabasi Kazimiye Kemalli Kemerburgaz Kervansaray Kestanelik Khanlijeh Khuseynli-Keyu Khyuseynli Koyu Kilia Kilicli Kilios Kilyos Kinali Kinaliada Yahudiköy Kasimpasa Kasim Pass Kâmiloba Kandilli Kanlica Kanlija Kapanca Kaplica Karaagac Karabeyli Karaburun Karaca Karagümrük Karakiraz Karamandere Karamant Kartal Kasbasi Kasbasikoy Kirackoy Kirazli Korna Korucu Kuchuk Chekmejeh Kucuk Kilincli Küçük Sinekli Küçükbakkal Küçükçekmece Kucukkilicli Küçükköy Küçükpazar Küçüksu Kucukyali Küllük Kumdere Kumkapi Kumköy Kumludere Konstantinoupolis Konstantinopel Kireçköy Kisikli Kisirkaya Kisirkaya Koyu Kisirmandira Kisirmandra Kizilca Kizilcaali Kiziltoprak Kocadere Kocasinan Kocksinan Koçullu Koçulu Komurcupinar Kömürlük Konstantin Pera Kumludereköy Poyraz Sultançiftlikköyü Türkoba Tuzla Ulupelit Umraniye Umuryeri Unkapani Üsküdar Uskumru Uskumruköy Üvezli Uvezpinar Uzümbe Üzümce Vani Kioi Vaniköy Vanköy Vidos Tschataldja Tsarigrad Sungurlu Sütlüce Taksim Tarabya Tarakatya Tarfa Tasoluk Tayakadin Tchataldja Teke Terkos Tesvikiye Therapia Top Kapusi Tophane Topkapi Topkhana Vidoskoy Waniköy Yenimahalle Yenisahra Yesilbayir Yesilcay Yesilkoy Yesilvadi Yilanyatagi Yildiz Yogurthan Yolcati Yortan Yukariagacli Yukaridudullu Zekeriya Zekeriyaköy Zeytinburnu Zindan Yeniköy Yenikapi Yakacik Yalikoy Yapagca Yarimburgaz Yarimburgaz Ciftligi Yassioren Yassiviran Yayalar Yaylali ...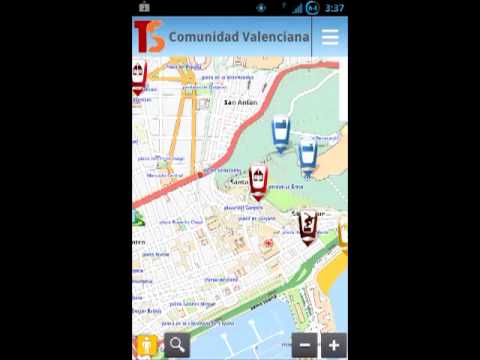 Write the first review for this app!
No comments in the Android market yet