Jalisco Map (Guadalajara...)
TS Go! Jalisco (Guadalajara) is a FULL and OFFLINE Tourist map of Jalisco, Mexico. Some cities included in this version: Guadalajara, Zapopan, Tlaquepaque, Tonalá, Puerto Vallarta, Lagos de Moreno, Tepatitlan... And many more!

Everything you need in a trip in your phone. Beaches, theme parks, stunning landscapes, museums, hotels, restaurants... And if you have an emergency on your trip: nearby hospitals and other essential points of interest.

TRY TS Go! FOR FREE!
The free full version "TS Go! Catalonia" is available for you to try this app before buying it. DOWNLOAD TS Go! Catalonia FREE.

In your phone you will see a map showing your current position, and all the interesting places around you. You won't need anything more! And remember, everything in this app is OFFLINE, so you don't need to care about the annoying roaming cost.

Characteristics of the TS Go! maps:

• GPS positioning. It shows your position, and the real distance to the point you want to visit.
• Connectivity with Google Maps and Navigation.
• Map of cities and entire regions completely OFFLINE.
• Hundreds of points of interest in each city:
- Museums
- Hotels, Bed and Breakfast, camping and caravans
- Parks and monuments.
- Natural Viewpoints and amazing landscapes
- Theme parks and zoos
- Restaurants of all kinds
- Pubs
- Beaches
- Coffeehouses
- Stores of all kinds
- Supermarkets
- Nearby hospitals
- Banks and ATMs
• Information on public transport of the most important cities.
• Share points of interest via Facebook and / or email.

Some cities included in this version:
Ocotlán San Juan de los Lagos Arandas Autlán Ameca La Barca Tala Tesistán Zapotlanejo Nuevo México Atotonilco el Alto Tuxpan Sayula Tequila Teocaltiche El Salto Jalostotitlán San Miguel el Alto Zapotiltic Encarnacion El Grullo Chapala Ixtapa Tlajomulco Cihuatlán Zacoalco Jocotepec Jamay San Sebastián el Grande San Agustín Yahualica Ahualulco Santa Cruz del Valle Cocula Tizapán el Alto Magdalena Ajijic Santa Anita Tecalitlán Etzatlán Poncitlán Colotlán San Julián Capilla de Guadalupe El Quince Acatic Casimiro Castillo Tototlán Degollado El Arenal San José del Castillo Ojuelos de Jalisco Amatitán Unión de Tula San Juan de Abajo Tecolotlán Juanacatlán Santa Cruz de las Flores Tomatlán Mascota San Martín de Hidalgo Ayutla Talpa Pihuamo La Huerta El Verde Atotonilquillo Bellavista Villa Corona San Patricio Unión de San Antonio Usmajac Mazamitla Las Juntas Ixtlahuacán del Río Tapalpa El Refugio La Tijera Cuyutlán Puente Grande Atequiza Ixtlahuacán de los Membrillos Coyula San José de Gracia Atoyac Antonio Escobedo Cuitzeo Cajititlán Tenamaxtlán Concepción de Buenos Aires Purificación Itzican Huejuquilla el Alto La Venta del Astillero Zapote Valle de Guadalupe San Gabriel Teocuitatlán de Corona Mezcala Valle de Juárez Lo Arado Villa Guerrero Mexticacán Teuchitlán Juchitlán Chiquilistlán Huejúcar Tonaya Tonila El Limón San Marcos Hostotipaquillo Acahuale Acahuales Acahuates Acapulco Acasico Acatepulco Acatitlán Acatlán de Juárez Achates Achimeque Achio Achiotes Achotes Acosta Acúmbaro Adobes Agosto Agua Blanca Agua Caliente Agua Colorada Agua de Obispo Agua del Lobo Agua Dulce Agua Escondida Agua Fría Agua Gorda Agua Hedionda Agua Puerca Agua Tinta Agua Zarca Agua Zarquita Aguacaliente Aguacate Aguacatepec Aguacates Aguatitlán Aguila Ahuacapán Ahuacatepec Ahuacates Ahualulco de Mercado Ahuatal Ahuatitlán Ahuatlán Ahuijullo Ahuisculco Ailes Ainacueca Ajijoy Ajojúcar Alamito Alazanas Alcihual Alcihuatl Algavila Algodón Alista Almolón Alotitlán Altamira Altavista de Ramos Alto Soyatal Amacuatitlán Amacuautitlanejo Amacuec...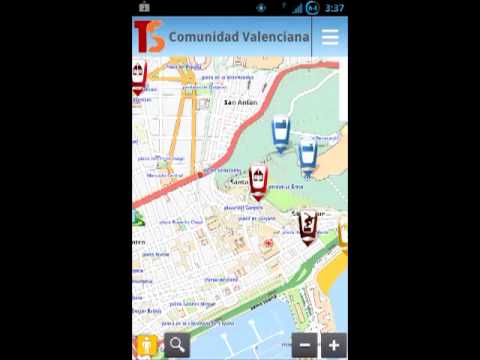 Write the first review for this app!
No comments in the Android market yet