Juice 'Em Up!
Play this super-addictive time management game for FREE!

★★★ Warning: This game is hard to put down once you pick it up. ★★★

Create your very own freshly squeezed fruit-juice empire! You have 3 months (yep, just 3 months!!) to set up many juice stores. Are you up to the challenge! If juicing is your game then you need go no further than this awesome, challenging, time-management spectacular!
Puts the 'fresh' into "refreshing new game"!

Oranges, strawberries, blueberries, lemons, you name it, you juice it! This picky city is thirsty for fresh juice, but there can only be one juice master! Fail to satisfy, serve too slow, or don't deliver, and you'll be squeezed out of business as thoroughly as one of your lemons!

•Manage your daily supplies to maximize profit

•Mix 'n' match your juice for maximum impact

•Weird and wonderful characters to serve and satisfy

•Deliver juice all over town within the time limit and you'll grow your profits faster

•Compete in mini-games and become world's number one juicer; Competition Mode sees you battle it out, head-to-head in juice-sorting bonanzas

•35 (count 'em!) achievements to achieve! Can you achieve 'em?!

•Earn APPLES by fulfilling achievements and use them to buy Upgrades.

•Campus and Career Modes available. Career Mode has 6 more missions plus Challenge Mode!

-----------------------------

Upgrades available (collect 'em all with game money or APPLES.);

•Time Machine. Yes, you heard right. Step back (up to 5 days) in time and correct those past mishaps ;o)

•Fancy Fruit Containers

•Cool Fridges

•Frosty Ice Makers

•Super Dispensers

•Gauge Pack

•Light Speed Nozzles

•Jumping Juicers

•Pimped up Stalls and Stores

* This free app is ad supported and may contain ads in the notification tray

Recent changes:
Ver 1.0.9
IAP traceability improved for enhanced customer service.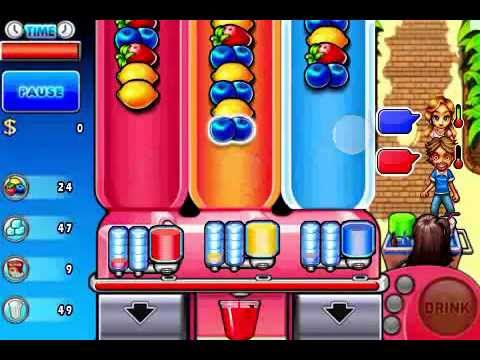 Write the first review for this app!