KF Billiards Live Wallpaper
Host a fully interactive pool table right on your home screen! Beautifully OpenGL rendered billiard balls roll and interact realistically, with high quality highlights and shadows. Has full support for both landscape and portrait, on both phones and tablets. Swipe a ball to interact with it!

This full version has a settings screen, allowing full control of all balls on the table, and giving control over felt color and ball appearance, in addition to the game layout you prefer! Plus, adjust physics accuracy for your individual device!

TO USE: Home->Long Press->Live Wallpapers

Recent changes:
- New ball appearance: Black & White Marble!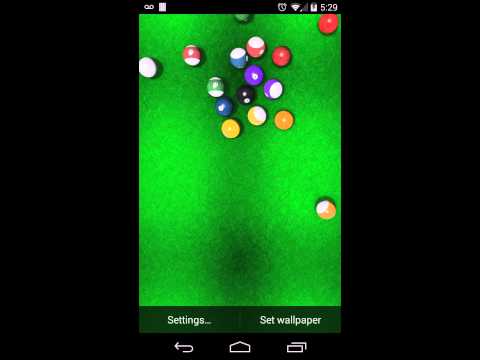 Write the first review for this app!