Kiti Cat
Descriptions:
A brand new physics game that is about a kittle cat that can walk over a woolen ball. He should take over many obstacles and enemies on his way and he need to collect the fishes on the way while caring not to fall down. At first the game seems a little hard to play but once you have learned playing you will be addicted to.

Features:
- Five different themes with its own graphic and gameplay feature styles.
- Each theme contains 10 stages from easy to hard that becomes 50 stages in total.
- Attributes promotion of the character that lets you to enjoy more.
- Brake and checkpoint ability to help you.
- Nice musics and racy sound effects.
- Play in 2 control modes accelerometer or joystick.

Recent changes:
In-app-purchase prices have been reduced more than 50% and also fish costs to unlock themes became half.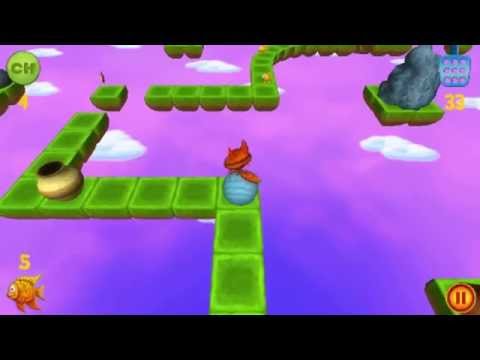 Write the first review for this app!