KOSeek beta
KOSeek is your guide to CTU (FEL, FIT).

- find quickly contacts to your teachers or classmates
- displays the study information
- keeps you in touch with university
- tells you what is new
- lets you choose the best cafeteria menu
- lists the dean's office contacts
- lets you check the business hours in students office
- supports fast QR, NFC,.. contact exchange

Keywords: CVUT, ČVUT, CTU, koseek, FEL, FIT

Recent changes:
WIDGET opraven..
Update trval trochu dele, protoze jsme s KOSeekem presli na lepsi build system a samozrejme jsme museli rozdelat cely traktor.
taky jsem zapnul obfuskaci kodu a reflexe z toho byla nejaka zmatena, tak snad to nebude moc padat


Oprava chyb z předchozích aktualizací.

Svatý Martin sice nepřijel na bílém koni, ale zato s sebou přivezl novou verzi KOSeeka. Od dnešního dne si můžete přidat váš rozvrh přímo na domovskou obrazovku, KOSeek se načil pracovat s widgety.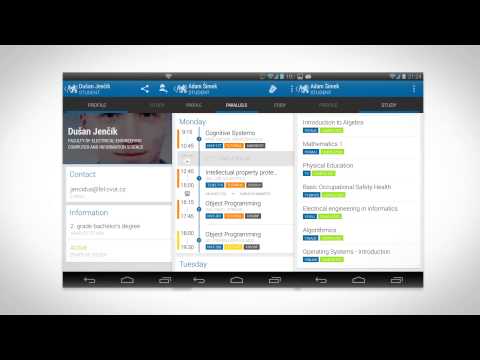 Write the first review for this app!