Kotoba
Kotoba is an application that will help you memorize things.
You can save questions and answers and it will present them one by one to you in a random order, with the answers hidden. A touch in a button and the answer appears.

Use kotoba to:
- learn words and phrases in foreign idioms.
- study for exams.

Please leave your feedback in the reviews section.

Recent changes:
- Decide to put it for free since I won't be adding features anytime soon due to time constraints. The code will be open sourced via github.
Fixed a bug that caused the application to crash sometimes when reopened.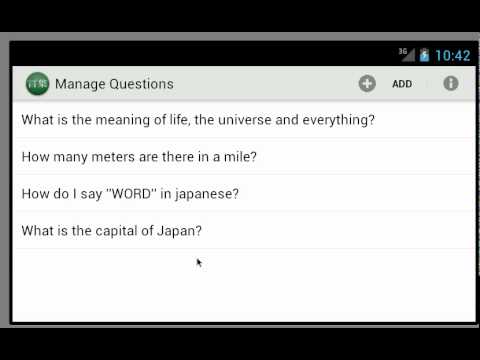 Write the first review for this app!
No comments in the Android market yet