Learn Digital Marketing
SoloLearn has another free learning app for you! Try our Digital Marketing app on your mobile device for free!
SoloLearn's Digital Marketing Course is a combination of well-crafted and concise YouTube videos and interactive quizzes. Our dynamic content is guaranteed to hold your attention and keep you focused.

The Digital Marketing app includes:
- Digital Marketing Strategy
- SEO
- Best Practices in Website Creation
- Effective Use of Social Media
- Online Advertising
- Email and Mobile Marketing

And you can learn it all in less than 3 hours!

Begin learning now! Remember to collect points and participate in friendly competition with your fellow learners around the globe!

LEARN PLAYING, PLAY LEARNING!

Recent changes:
* Improvements to video playback, supporting the latest YouTube API. Please update the official YouTube app to the latest stable version to ensure best performance.
* Stability and performance improvements.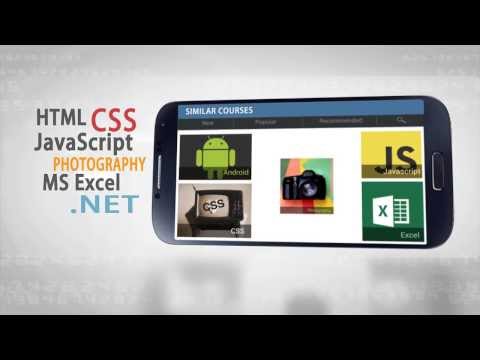 Write the first review for this app!