Learn Italian
So, you want to learn Italian in no time? You need MosaLingua! Innovative and effective, our application has helped more than 600,000 people all over the world learn Italian in only 10 minutes per day - with actual results!

Popular on Google and other stores, MosaLingua also comes highly recommended by the media and many specialized blogs:
--- one of the best applications « made in France » (Le Figaro) ---
--- It really works (O1Net) ---
--- MosaLingua isn't just a success, it's a revolution (Applications iPhone) ---


Learn more about MosaLingua by watching the demonstration video on http://mosalingua.com.
Feel free to try our smartphone application for free: you'll see for yourself how well it works!
It's a powerful and effective tool - ideal for people who want to speak Italian in no time, without taking long, boring language courses.

It's useful in any situation: our method can help you while you travel, in the workplace, and in everyday life with our Italian courses that suit your language needs.

THE BENEFITS OF MOSALINGUA:
1) Useful, practical content
Don't waste your time with notions and courses that won't help you. Instead, learn the 20% of the Italian language that you'll use 80% of the time.

2) An innovative method based on scientific research
Our international team is made up of expert polyglots who've used the most modern and proven learning, memorization and consolidation techniques (SRS, active recall, metacognition, etc.).

3) Coaching throughout the learning process
To succeed, you can count on our review sessions that consolidate what you've learned, our mini Italian lessons, and our advice for better understanding Italian vocabulary.

4) Learning and having fun at the same time
Achieve great results in Italian and have fun doing so: your progress will boost your MOTIVATION, which is key to any learning plan.

To learn Italian, download MosaLingua now - you won't regret it!

Recent changes:
- new learning step: oral comprehension
- option to change the language direction that you're learning/reviewing
- corrections to a number of flashcards with new voice recordings: thank you for pointing these out.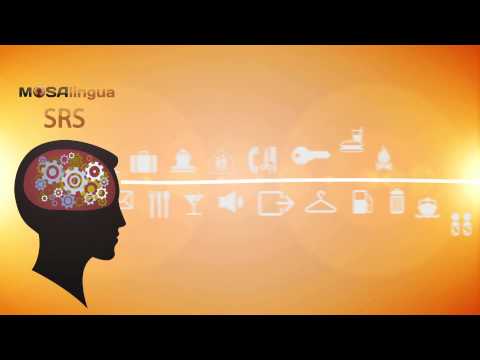 Write the first review for this app!
No comments in the Android market yet