Learn Photoshop
Learn the basics of Photoshop CS6 totally FREE!

Developed by Photoshop CS6 experts, SoloLearn's interactive video tutorials, checkpoints, and quizzes make it fun and exciting to learn. Learn to edit photos and improve image quality with this powerful editing and graphic design program.

Our comprehensive tutorials and hands-on exercises cover a wide range of topics and tools including the following and many more:
• Layers
• Filters
• Cropping
• Retouching and Manipulation
• Color Editing
• Object Removal
• Working with Backgrounds
• Adobe Camera Raw

And don't forget to collect colorful points and compete with fellow learners around the world!
Begin to learn and play now with SoloLearn!

Recent changes:
* Introducing Shortcuts: now you can jump to your desired level!
* Participate in our brand new Discussions from the Video and Quiz pages!
* Showcase yourself to the world with the new Avatars!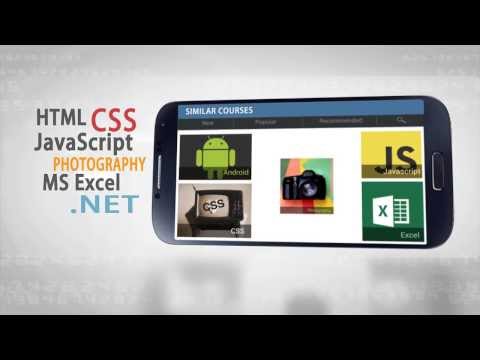 Write the first review for this app!