Ledify!
Transform your phone into a beautiful scrolling led display The possibilities are awesome:

* Order a cocktail at a bar without shouting ;
* Flirt with a beautiful person to the other side of the room ;
* Silently exchange insults with a friend in class ;

The only limit is your imagination.

A bug? A feature idea? I'm listening:

https://github.com/thibault/Miximum-apps/issues

Do you like this app? Check for my other creations:

http://apps.miximum.fr/en/

You can also contact me on twitter:

http://twitter.com/thibaultj

Recent changes:
* Bug : scrolling speed is the same for all devices
* Bug : text was not appearing on some devices.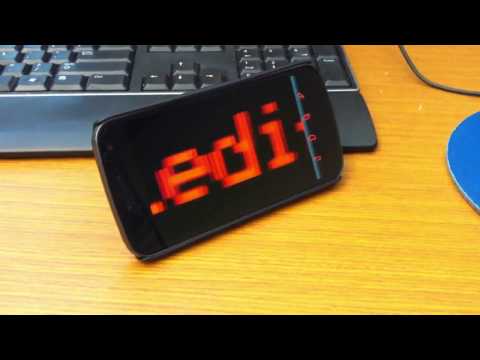 Write the first review for this app!