Les Chevaliers de Baphomet 2
Dans 'Les Chevaliers de Baphomet 2 - Les Boucliers de Quetzalcoatl: Remasterisé', George Stobbart et Nicole Collard sont de retour pour la suite du hit: 'Les Chevaliers de Baphomet', considéré comme le meilleur jeu d'aventure disponible sur Android.

Alors qu'elle enquête sur un trafic de drogue international, la reporter Nicole Collard met la main sur un artefact très ancien. Elle ignore alors que la mystérieuse statuette en obsidienne va la précipiter, elle et son compagnon d'infortune, George Stobbart, dans des aventures périlleuses et trépidantes ! Ensemble, ils devront triompher de forces supérieures et tenter d'arrêter des adversaires qui ne reculeront devant rien pour mettre à exécution leurs plans diaboliques.

'Les Chevaliers de Baphomet 2 - Les Boucliers de Quetzalcoatl: Remasterisé' est une version complètement réactualisée du fameux succès qui s'est écoulé à plus d'un million d'exemplaires. En plus d'un nouveau comics numérique interactif, par le co-créateur des 'Watchmen', Dave Gibbons, découvrez des graphismes améliorés, des expressions faciales entièrement animées, une bande-son exceptionnelle, un système contextuel d'indices, ainsi qu'un journal. Le jeu dispose du système révolutionnaire Dropbox, pour une expérience multi-plateforme unique et simplifiée : vous pouvez enfin sauvegarder et charger vos parties sur différents appareils en même temps !

Retrouvez des dialogues intégralement doublés en français ainsi que les sous-titres correspondants en anglais, français, allemand, espagnol et italien. Des fichiers de dialogues supplémentaires peuvent être ajoutés à toutes les versions pour un choix de langue flexible.

Recent changes:
*** Version 1.0.14 ***
Provides movie player recovery for Honeycomb users

*** Version 1.0.13 ***
Fixed Dropbox issue.
Fixed movie issues.

*** Version 1.0.11 ***
Fixed issue with out of sync movie subtitles.
Added pause functionality to the movie player.

*** Version 1.0.9 ***
Fixes issues with movies and game starting for most users.

*** Version 1.0.8 ***
Improvements to stability.
More debug information.
Dropbox counter fix.
Various bug fixes.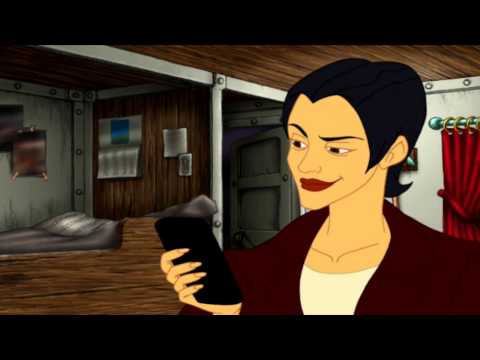 Write the first review for this app!