Did you develop this app? Access more services »
Les Chevaliers de Baphomet
Paris en automne... un horrible meurtre au Palais Royal. Lorsque Nico Collard est invitée pour interviewer Pierre Carchon, un haut fonctionnaire de l'Etat, elle se retrouve malgré elle en plein milieu d'une terrifiante conspiration.

Dans 'Les Chevaliers de Baphomet: Director's Cut', l'un des meilleurs jeux d'aventure classique de tous les temps, accompagnez l'audacieuse journaliste Nico Collard et l'intrépide touriste américain George Stobbart dans un voyage mystérieux, intrigant et périlleux. Incarnez George et Nico et guidez-les dans leur aventure autour du monde, explorez des lieux exotiques, résolvez des énigmes antiques et déjouez une sombre conspiration pour dévoiler la vérité sur l'ordre des Templiers.

Une partie encore inédite de l'histoire des 'Chevaliers de Baphomet' vient compléter le scénario original qui a fasciné des millions de joueurs. Vivez les aventures de George et Nico d'une toute nouvelle manière grâce à son interface tactile encensée par la critique, de nombreuses nouvelles énigmes, un humour omniprésent et la trame passionnante qui ont fait de ce jeu un incontournable du genre, un véritable régal pour les amateurs de jeux d'aventure.

Version améliorée du classique sur iPhone, dont la moyenne des avis de joueurs est de 91 %, ce jeu inclut de nombreuses caractéristiques uniques dont une version digitale de la bande dessinée collector du co-créateur des 'Watchmen', Dave Gibbons.

"…cette version director's cut de l'un des meilleurs jeux d'aventure est incontournable." The Independent online (5/5)

Intégralité des dialogues en anglais, avec la possibilité de passer les sous-titres en anglais, français, allemand, espagnol ou italien.

Recent changes:
Version 1.9
+Nexus 10 Support
Other freeze/crash bugs fixed.


Version 1.8
Additional artwork for some resolutions.
Major bug fix with audio issues.

Version 1.7
Fixes diary crash issue.
Fixes Sony Xperia and some other devices crashes.

Version 1.6
Fixed issues for some Gingerbread devices.

Version 1.5
Fixed issues with movie player for HTC Sensation devices.
Fixed menu graphics for Nexus 7 & HTC Sensation devices.
Higher resolution icon.
Fixed Giant George bug, be vigilant.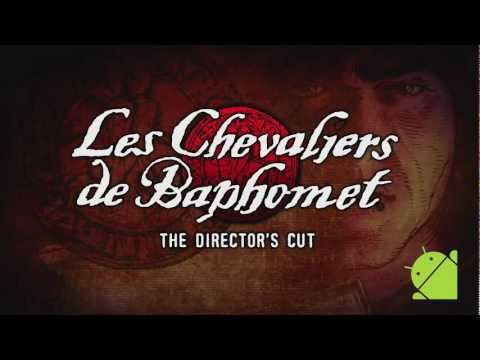 Write the first review for this app!