Life Log Lite
Did you forgot the last time you changed the oil of your automobile?

Or the last time you went to the vet with your dog?

Or when was the last time you went to the dentist with your child?

With this application you can record these and many other important dates to remember later.

This app isn't a task manager neither a calendar. It´s more like a diary.

Logs are categorized as you wish, with a Log TYPE and Log ITEM for better organization and searching.

This is a test version with some limitations.

This APP is developed with App Inventor from MIT

Key: app, log, logging, logger, data logger, diary, note, memo, journal, secure, notepad, free.

Recent changes:
Some little visual changes in the app.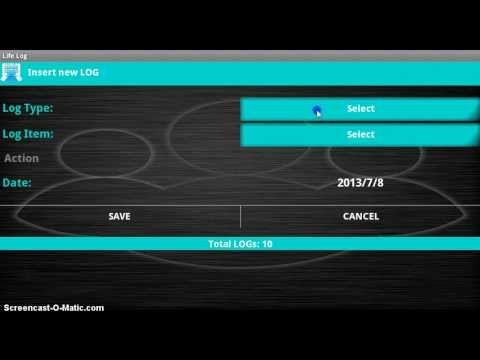 No comments in the Android market yet