Live Time Fishing Reports -GPS
Not a game. A simple fishing report app. 5,200 free version downloaded in promo. Visit GPSFishingReports.com to learn more before you buy. Focus is on simplicity, nothing fancy here!(but it is innovative) Get and give fishing reports that automatically uses your GPS capability and plots your menu driven report on Google Maps (Google map icons on the water or ice). You can add a fishing report with a delay feature (up to 6 hrs). Over 1,300 fish from around the world in menu choices (App will work world wide). You can generate, edit or delete your reports on website. Working guys built this (see "about us" on website), tell a friend, Blogs, Facebook, Twitter, discussion boards/forums...! Please note this is a chicken & egg situation. It will take users to "build" it up (first folks add some of the first reports in area, new folks sign up, see more reports, add reports, etc.
NOTE: Pay Attention to messages after you download, you must accept the enable GPS message from your phone. Once APP is loaded, click on ENABLE GPS button to have Google Map show your area (vs. default of Florida).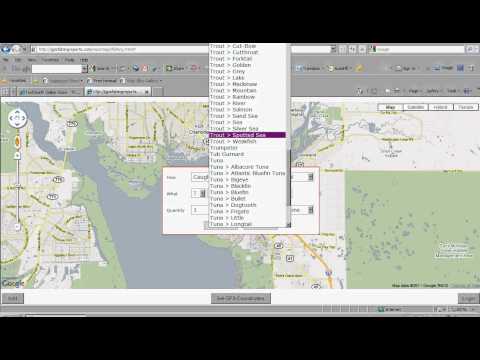 Write the first review for this app!