Loot Hero
A legendary Dragon is haunting the lands.
Towns are set ablaze, and its magic power resurrects the evil creatures of the world.
A hero is needed to travel to the corners of
the lands and slay the beast to restore peace.

RPG grind-fest! Run, Battle ever harder enemies, Collect XP and Loot, Buy better equipment, Level Up, Do it all over again!

- Over 20 different enemies and bosses
- Tons of different equipment upgrades
- Lovingly crafted Retro graphics
- Achievements to unlock
- Bestiary to fill out
- Possibly infinite gameplay
- Ridiculous amounts of Loot and XP!

Recent changes:
V 1.4 -
Finally the most wanted fix! You can now change your speed value in the shop after you have bought at least one speed upgrade! :) So when you want to crank up the speed to do some power leveling you can do so, and then turn it down when you need to be more careful!

V1.6 -
Added a Quality option in the options menu! If the game is slow on your device you can switch to Low Quality. This disables the XP and Damage text pops and some other things to get better performance!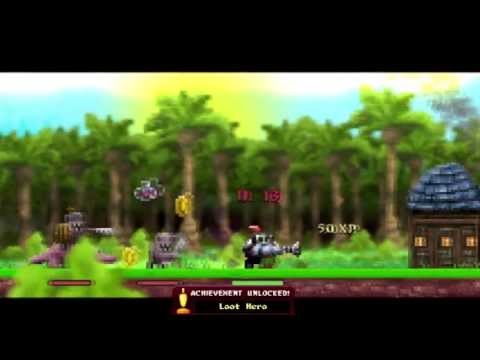 Write the first review for this app!