Love-calc
Love-calc version 2.1
--------
Do you want to know how much you and your crush are in love?? Well now you can!! Use the Love-calc to see how much you and your crush love each other.

It's so simple!!
Just put in both your names and tap calculate and it will give you your love percentage.
—————

Recent changes:
Love-calc version 1.0

Fixed bug where the "done" button on the keyboard did not work.

Fixed bug where clear button did not appear in "The name of your crush" text field.

Thank your for downloading Love-calc
More great apps are on the way!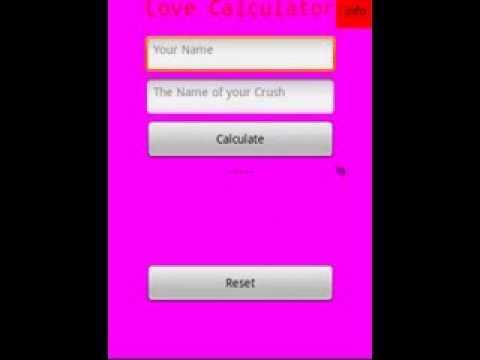 Write the first review for this app!
No comments in the Android market yet