Mad Dog Maze
You're a construction dog that chases cats inside a maze neighborhood. You block off their paths by building walls of bones in strategic spots of the maze. The cats are smart enough to keep away from you and there's more than one type. Each maze level will get more challenging. As you progress through the game, you figure out how to avoid the maze's robotic dog catcher that smashes your bone walls. Keep note of how it likes to move forward. That is key to beating the levels.


Really simple to learn. You swipe anywhere on the maze to move and tap the open slot next to you to build a wall. A How To Play section is included.
Once you get good at placing the bone walls, you'll love this game!


** other cool things that make the game interesting **
Laser walls - the dog catcher turns off to move as it approaches them
Hedge walls - only the cats can jump over these
Teleporters - you, the cats and the dog catcher use these to go all over the place.


36 standard maze levels for your enjoyment. You can play non-standard mazes and experience the chases all over again.

Recent changes:
Better tap response for building wall.
Tapping other destination teleporter can take you there too.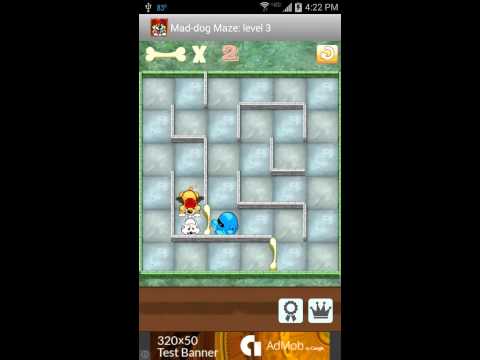 Write the first review for this app!