Mad Road Driver


Only a madman would take this road, but you have no choice!
Buckle up and test your reflexes! Burn rubber and outrun the crazed trucker chasing you through the desert wastes.
Swerve around obstacles, collect power-ups and nuts - you're gonna need them!



Put the pedal to the metal and race your friends to the top of the leaderboards!



Features:

+Google Play Game Services support with leaderboard

+Various upgradable power-ups (nitro, bomb, magnet, slow down)

+Lane based movement with precise touch controls

+Drive insanely fast the longer you go

+Endless racing fun


Recent changes:
I need your feedback to make this game better, so i added a review/rate button.

Fixed a bug in the shop system.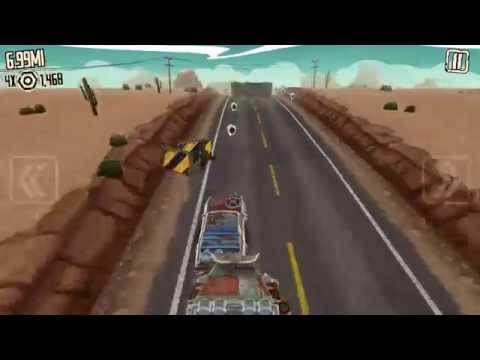 Write the first review for this app!