Magic Flower HD Pro LWP
LIMITED TIME OFFER! 50% OFF!

Before buying please try TRIAL version:
https://play.google.com/store/apps/details?id=pl.teomsoft.wallpaper.live.flower.trial&hl=en

Beautiful magic flower live wallpaper - continuously moving and changing. In Pro version you can customize everything! You can change animation speed, resolution, size and position on the screen. Play with settings and find your favorite look ;) Optimized for best look and performance.

INSTALLATION:
To use, press the menu key, then "Wallpapers" then "Live Wallpapers". Select "Magic Flower HD Pro LWP".
Alternatively press and hold screen, then select "Live Wallpapers" and select "Magic Flower HD Pro LWP"

TESTED ON:
tablets:Acer Iconia tab a701, Google Nexus 7
phones:Galaxy Nexus, Galaxy S2, Galaxy S3, Galaxy S4, Nexus 4

Recent changes:
23.07.2013 - fixed typos.
11.05.2013 - fixed loading settings alfer phone restart.
01.04.2013 - removed unused permissions.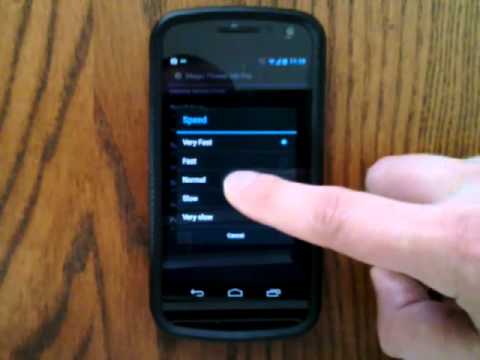 No comments in the Android market yet