Marathi News
Marathi News is an online e-paper application with ads. Users can read TOP 23 Marathi newspapers live with a single touch – NO TYPING REQUIRED! Some of the Marathi newspapers made available to you are
Lokmat
Maharashtra Times
Loksatta
Sakal
Pudhari
Dainik Aikya
Daily Kesari
Navshakti
Saamana
Marathwada Neta
Dainik Ekmat
Deshonnati
Saamsatta
Tarunbharat
Punyanagari
Beedreporter
Lokprashna
Many more...

News paper titles are in Marathi for a complete Marathi newspaper reading experience.

If you like to read your Marathi newspapers on your Smart TV, then this app is perfect for you as it lets you choose newspapers with a single touch i.e. no cumbersome typing necessary!

Important Note: This application is compatible only with devices that support Marathi font.

This application has Google Analytics, which helps us to improve the application. By downloading this app, you are agreeing to allow the app to collect usage information.

Track the Bird Facebook Page - https://www.facebook.com/trackthebird

Your comments, suggestions and concerns are welcome.

Recent changes:
More enhanced features are added, which included new papers.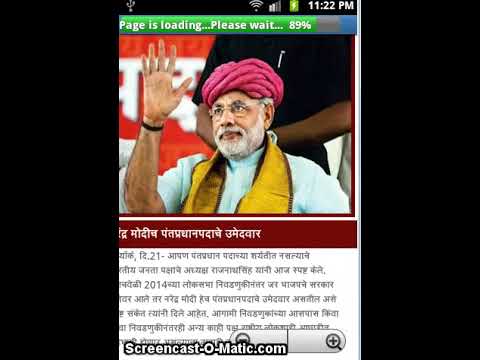 Write the first review for this app!