Massive Dev Chart Timer
The #1 app for film developing. The Massive Dev Chart Timer combines an advanced multi-step darkroom timer with an offline copy of the world's largest database of film development times; maintained online since 1995 and currently including over 18,000 unique tried and tested entries unavailable elsewhere.

This app is maintained directly by Digitaltruth Photo Ltd and we offer full lifetime support and guaranteed updates.

Darkroom Timer / Film Developing Timer

Requires Android 2.2 or higher.

★★★ Features ★★★

• Offline copy of The Massive Dev Chart in your pocket
• Multi Step Timer with sound notifications
• Customizable agitation scheme
• Darkroom themes
• Dilution Mixer
• Support for two-step development and two-step fixing
• Support for optional hypoclear and photo flo steps
• Automated development time/temperature compensation

Recent changes:
3.2.1 includes the latest database and bug fixes.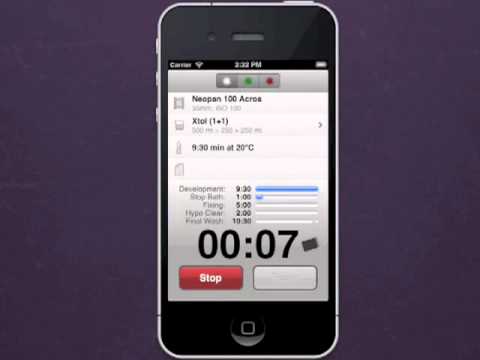 Write the first review for this app!