MatchPOP
Enjoy Halloween and Christmas in your hands all year round~! "MatchPOP" is the best Match 3 game ever!!!

♥ Awesome Graphic
- Fantastic FX
- Graceful Motion
- HD Graphic Images and Icon
- Supports All Resolutions

♥ Real-time Game Play
- Don't wait until all spaces are filled! Make another swap immediately!
- Quick Response

♥ Lots of Fun
- White Christmas and Happy Halloween Themes! (More themes will be added.)
- "TOUCH & DRAG!!!" Action Item! (You will enjoy the exciting experience!)
- "SCANNER" Touch Item! (Symbols of a kind can be popped altogether!)

♥ Various Game Modes
- Kill-Time: Classic Mode
- Hurry-Up: Timed Mode
- 100 POPs: Making 100 POPs as soon as possible
- 1 Minute: Making POPs as many as possible for one minute

♥ OpenFeint Integration
- Leaderboard for High Scores
- Achievements

Recent changes:
minor bug fixed.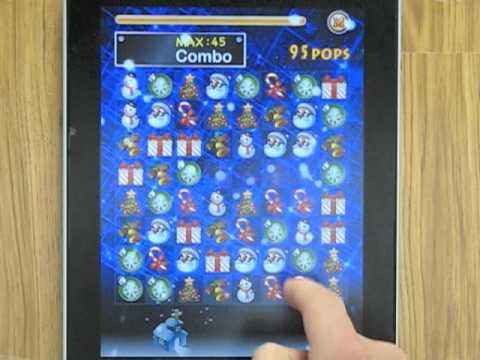 Write the first review for this app!