Max Awesome
"With its zany collection of stunts, quirky graphics, amazing level builder, and customisation abilities it truly is a pleasure to play!." - 148Apps

"Max Awesome is a outstanding extreme sports game." - Best10Apps

Perform death-defying stunts and win over the crowds.

Take it to the max and become a daredevil legend. Learn to wheelie, jump, duck, and flip then put your skills to the test through 60 perilous courses. Complete over 100 objectives, buy and unlock new skills, and challenge your Facebook friends to top your record scores.

If you liked Joe Danger and Trials on the consoles or Bike Baron on iOS, you will love Max Awesome.

TO THE MAX
Send Max careening round 60 deadly courses with hundreds of objectives to complete, 13 rivals to challenge, collectibles to find and records to beat.

SHOP AND AWE
Earn 'Awesomes' for completing objectives and spend them on new helmets, outfits, bikes, and tricks.


Game Features:
• Do awesome stunts and tricks
• Upgrade your looks and abilities

Recent changes:
v1.5.2
Feature - Remade the UI.

v1.5.1
Bug - Fixed several persistence issues
Bug - Fixed various input issues
Bug - Fixed various UI depth issues

v1.5.0
Feature - Optimized UI.
Bug - Input should now be more responsive.
Feature - Removed deprecated features
Bug - Fixed several bugs on the store

For issues with your device please contact us directly. Telling us that it just doesn't work doesn't give us the necessary details so we can fix it for you. Thank you.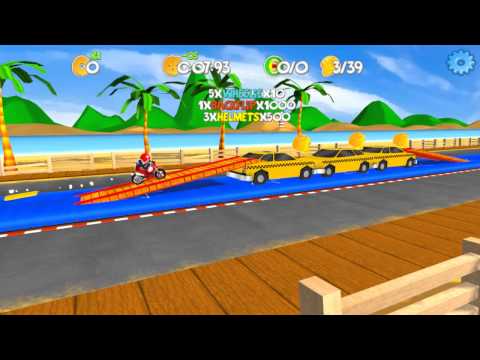 Write the first review for this app!