Mazebert TD
Mazebert TD is a challenging tower defense game with an innovative twist: Each turn you draw a random tower card. Summon towers to defend against incoming waves of enemies.

Each enemy you defeat has the chance to drop an item or potion card. Use them to boost your towers on the field! You will need to combine your cards in clever ways to win the game.

Want more? The developement of Mazebert TD is driven by the community. Share your ideas, suggestions and feedback at mazebert.com and you might discover some of it implemented in the next version. Submit your ideas for future cards. If the community approves, you get your very own card in the game and your name will be added to the credits.

See you around and happy building!

Recent changes:
- Hotfix for tower transmutation crash
- New bonus round ladder season
- New map to choose: Shattered Plains
- Choose the Elements you want to use
- Continuous autosave
- Bonus round progress is saved/restored
- Improved tutorial
- New item: Wolfskin Cloak
- A whole lot of bugfixes and balancing adjustments!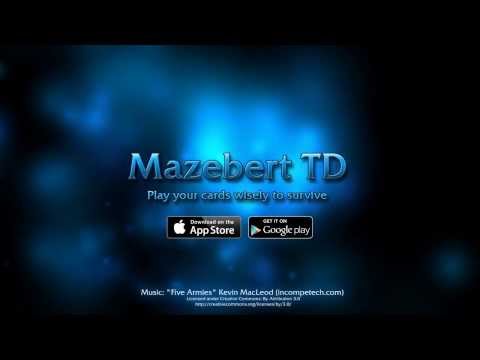 Write the first review for this app!