meetIn
meetIn (www.mymeetin.com) connects to some of the most popular social networking sites and gets you updated information even when you are traveling, or at home or when your friends are traveling to tell you when you are at the same place and can meet.

What is meetIn?

- meetIn is a simple application to find your contacts and friends while traveling without GPS location tracker.

- Connect and import all your contacts from other services such as Facebook, LinkedIn, Gmail, and Twitter into meetIn. Add and find your business contacts, associates, and friends from your network.

- Update your location status by using our Travel Plan tracker. Also add your interests and specialty and based on this you can search your contacts with ease.
meetIn allows you to keep in touch with your friends, family, colleagues while you or they are traveling.
meetIn: gets 3 key information

WHO you can meet while traveling

WHERE you can meet your friends

WHEN you can meet your friends

Combined meetIn provides you who, where, and when to meet.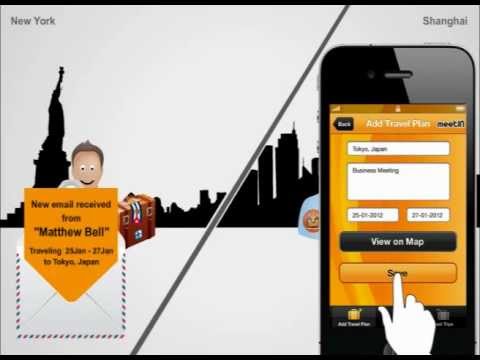 Write the first review for this app!