MegaTicket Helpdesk Lite
MegaTicket provides an interface to OTRS helpdesk solution (see otrs.org). It supports following features:
* Dashboard
* Notifications of new assigned tickets
* OTRS views: queue, status, escalation, locked, watched, responsible
* All essential ticket operations: displaying, creating, responding, leaving note, moving and closing.

Lite version imposes limit on a number of responses and ticket changes that can be made during the day, to use full-featured version please install MegaTicket Helpdesk Pro.


REQUIREMENTS
The app requires OTRS server with iPhoneHandle package installed. It has been tested with OTRS 3 / iPhoneHandle 1.0.1, but probably will work with other versions too. Please see http://www.otrs.org and http://ftp.otrs.org/pub/otrs/packages/ for details.

The app supports SSL, however it requires server certificate to be signed by a certificate authority, whether it is commercial or private. In the latter case CA certificate have to be installed on the device. Self-signed SSL certificates are unsupported as they are not able to provide secure connection due to inability to check identity of server. Plain HTTP connection may be used as a workaround in this case. Please read https://gist.github.com/1552664 for technical details.


TO DO
Certain features are planned to be added to the app in following months:
* support of multiple accounts;
* search in queries and views;
* improved interface for tablet devices.

Recent changes:
Changes in 1.4:
* Interface improvements


Changes in 1.3:
* Autocomplete
* Status and other dynamic fields


Changes in 1.2:
* Crash on launch issue introduced in 1.1 fixed.


Changes in 1.1:
* UTF-8 support for servers not reporting character set;
* user-friendly error message if iPhoneHandle is not installed on server;
* validation of mandatory fields;
* saved password is no longer displayed in cleartext.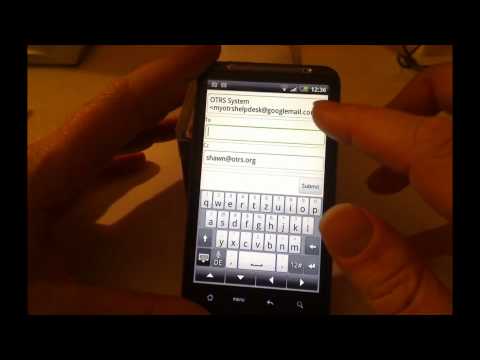 Write the first review for this app!