Metro PD: Close to You
■About the App
A New Voltage Romance Sim!
You can read the Prologue and Episode 1 for each character for free!
Check out the video here: https://www.youtube.com/watch?v=2s9FzlGMJjk

-------------------
Get special images with the Invite a Friend Campaign!
For more information, open up the app and go to the top page.
-------------------

■Story

Working a case, facing danger together… Could you really be falling in love?
--------------------------
You're a rookie detective, and you've got a new case.
You're tracking down dangerous criminals with your experienced partner,
but what's waiting for you after the danger's over?
Is it just case closed? Or could this be the beginning of life-changing romance?
--------------------------

■Exciting and Romantic
Late night stake-outs together, going undercover as boyfriend and girlfriend...
You're focused on solving the case, but you can't ignore the distractingly handsome man at your side!

■The man behind the badge will give you butterflies!
He's always so professional on the job, but when it's just the two of you...
"Can I put my head on your shoulder?"
He's surprisingly affectionate. He doesn't pretend to be a tough guy when you're alone.
The real him will make your heart race.

■Characters
The warm-hearted boss - Hiroshi Kirisawa
The man at the heart of 2nd Unit, this straight-laced lieutenant is clueless when it comes to love.
As you chase after bad guys together, something more than just a professional relationship develops...

The arrogant genius - Kazusa Hanai
He can be kind of full of himself, but this elite detective's leadership skills are top notch.
The two of you go undercover as a couple, but in the end there's no acting necessary…

The confident case-closer - Yutaka Tennoji
A talented detective from Osaka, Tennoji talks tough, but he's got a heart of gold.
Right before getting wrapped up in a serial bombing case, he makes you a promise you'll never forget...

◆How to Play
Playing is easy!
1. Open the app and press Main Story.
2. Choose a character you like.
3. Read the story and make choices to get closer to your guy.
4. There are two endings! Your ending will depend on the choices you make.
5. The romance continues even after your love blooms! Romantic sequels and sub stories are added every month.

◆Your Perfect App!
Are you curious about this whole 'romance game' thing?
Are you into romantic movies? Do you like a good love story? Cute boys? Shojo manga?
Want a secret to keep from your boyfriend?
...Then, welcome to the addictive world of romance sims!

■Support:
Please check the FAQ before contacting us.
If you still need help after reading the FAQ, use the Contact Us button from within the App or use the App Support button on this page.

--------------------------
Recommended devices
Android OS 2.2 and later
Not compatible with: Galaxy Tab 10.1, Galaxy Note 2.
Please make sure your phone's "USB debug mode" is set to "off".
*Please note that Voltage games are not playable on rooted android devices.
If your Android is rooted, please unroot your Android and restart an app to play.

Recent changes:
Armed & Engaged- Eiki NOW AVAILABLE!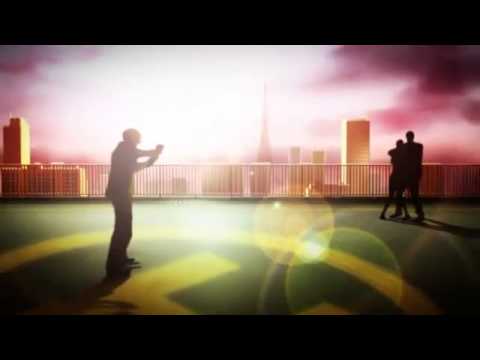 Write the first review for this app!