Mez Live Wallpaper
Mez is a fun interactive live wallpaper.

This live wallpaper will catch your eye every time you visit your home screen. You might even want to check out what Mez has accomplished since your last visit. Be careful though. Have a friend check on you once in a while to be sure you have not become mesmerized!

Mez runs great on the latest 7 and 10 inch tablets!

After you install your Mez Live wallpaper... here is how to set it up...
- Long-press an empty spot on your home screen
- In the dialog that pops up make your selection, MezLive of course!
- Press "settings" on the bottom of the screen then make your choices
- Press the back button when done. You will see a preview.
- Press "Set wallpaper" to start your live wallpaper

Recent changes:
February 8, 2014 - The first release on Google Play.
March 7, 2014 - Mez Live Wallpaper is now released for use on older Android 3.0 devices too. Yay!
April 4, 2015 - Version 2. Mez Live Wallpaper has a new theme called Buba Bang Bang. Try it out!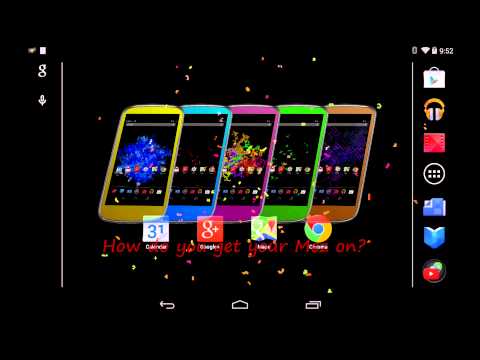 Write the first review for this app!