Did you develop this app? Access more services »
MicButton Notes
MicButton Notes is a Cloud Based Notes App for Android and Google Chrome. MicButton Notes makes your life easier by helping you remember and share really important stuff. Maybe it's those easy to forget items at the grocery store, those important gift items, or maybe it's your family member's birthday. MicButton Notes is the notes app that lets you enter and update notes from your Android, other mobile devices via our web interface, or from your desktop using our Google Chrome Plugin. MicButton Notes lets you share notes with family and friends too. A family member can update a grocery list from work and you will see the change real-time at the grocery store.

MicButton Notes also makes your work life easier too. You can take meeting notes on your mobile device and share them with all your co-workers real-time.

Features:
Shopping Lists
Gift List
Reminder List
Minute notes
And More

Recent changes:
Fixed several bugs and now allow app to be moved to sd card.


MicButton Notes has some cool new Cloud Based features. It is now easier to sync your notes with friends and family.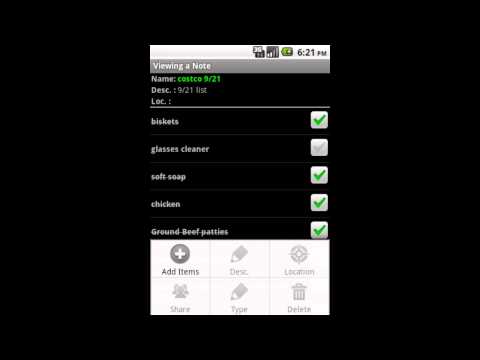 Write the first review for this app!