Midnight Basketball
Experience amazing "TRUE Physics" with Midnight Basketball. Shoot the ball using a slingshot action, and score as many points as you can in 60 seconds.

The most amazing basketball shot physics found in any mobile basketball game. NBA realism. Jam and hoop it up now!

* "love this game as much as super stickman golf. when devs keep games simple the results are always good"
* "I play this game every day. My go-to game until bad piggies comes out."

Thanks to all our fans for the amazing feedback! -Alex

By the way, the developer high score is an amazing 238,000 by Alex.

Recent changes:
Fixed bug where in Time Attack, game never ends after a revival. Thanks to our amazing users for reporting the bug! We really appreciate it.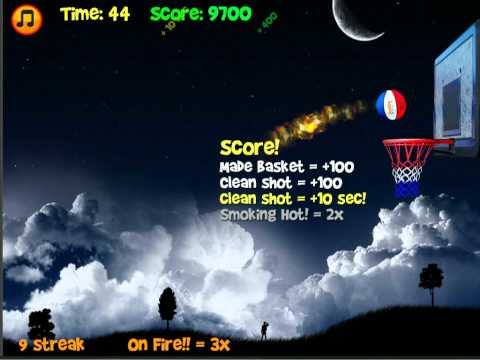 Write the first review for this app!