Million Dollar Adventure.
Find this family oriented hidden object adventure and journey around the world! Solve puzzles, seek and find clues and hidden items, search the world's secrets to reveal the mystery of Sandra's hidden past!

Embark on a secret puzzle story with Sandra, who when she was little girl survived a car crash that killed her family and damaged her memory. She spent the rest of her youth at an orphanage. One day, Sandra received a mystery invitation to take part in a race around the world that promised a one million dollar prize for the winner. But the adventure started to trouble Sandra, because many of the objects that she encountered were like related to the puzzle of her hidden past and family.

Search and find clues and hidden items, solve puzzles, and play mini-games to unlock the adventure!

Features:
- more than just a family oriented hidden object adventure
- original script with a mystery to solve out;
- a variety of classic mini-games and puzzles from all over the world;
- picturesque locations of famous tourist attractions;
- great graphics, music and voice over;

Solve Sandra's hidden mystery from her childhood and find the main prize of the game!

STILL NOT SURE? TRY IT FOR FREE!

LIKE GAMES BY NEVOSOFT?
WHY NOT TRY SOME OF OUR OTHER GAMES!

Arcade & Action:

City Cat

Strategy, simulation & resource management:

My Kingdom for the Princess
LandGrabbers: Strategy Game
My Kingdom for the Princess 3

Match-3 puzzle games
Wonderlines: match-3 puzzle

Hidden Object Games:

Christmasville: missing Santa
Pirate Adventures 2
Pirate Adventures
Mushroom Age: time adventure
Magic Academy 2: mystery tower
Dream Sleuth: hidden object
Mysteryville: detective story
Mysteryville 2: hidden crime
Magic Academy: hidden castle

Get the inside scoop on Nevosoft Games:
Join us on Facebook: http://facebook.com/Nevosoft
Follow us on Twitter: http://twitter.com/NevosoftGames
Watch us on YouTube: http://youtube.com/NevosoftCOM
Visit our site: http://android.nevosoft.com/

Recent changes:
- Android - 5.0 Lollipop incompatibility problem fixed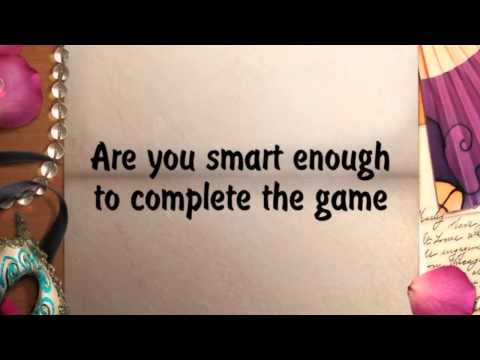 Write the first review for this app!