DeadWoods Minecraft Wallpaper
Features For the wallpaper:

(This is a live wallpaper not a video game)


1) Wallpaper changes from day to night, in response to the phone time.
2) The weather can be changed
3) Custom Zombie Character
4) Active Scrolling

This is an unofficial fan created wallpaper

Recent changes:
(more Bugs fixes) If you have issues please email me.

-All Graphics Enhanced
-Size reduction of App by 4x
-Sharper Weather animations
-For androids 4.1.2+ Dashboard Icon appears on home screen for easy toggle on/off of wallpaper. If you have a version under 4.1.2, simply go to your settings, then live wallpapers options to toggle it on/off.
-New Activity Screen for updates
-Reduced Ads

Please report any issues with this update.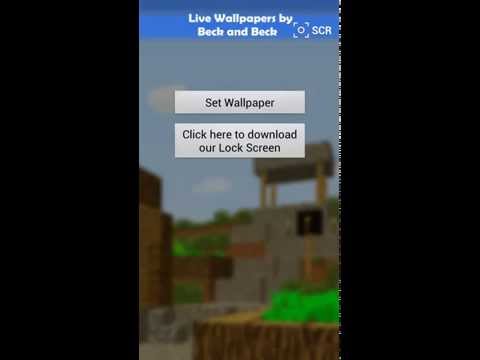 Write the first review for this app!