Mini Fish Tale
Bakul Books proudly presents "Mini Fish Tale", an interactive storybook app where young readers can read, listen and paint. The story revolves around a little girl Mini and her two little fish friends named Nivea and Mirinda. The story is a colorful illustration of friendship, companionship and freedom. The narration brings the story to life. One can tilt and move the fishes on the screen. Kids can paint the turtle and the whale while learning interesting facts about them. The paintings can be saved to the Image gallery too. Jigsaw puzzle for the jellyfish will further engage the young minds. No advertisements and external links make the experience fun and safe. All this and more available free of cost for your Android device. Download it now and get your kids excited about marine life.
Please contact us with any feedback or questions at
[email protected]
Join Bakul Books on Facebook:
http://www.facebook.com/BakulBooks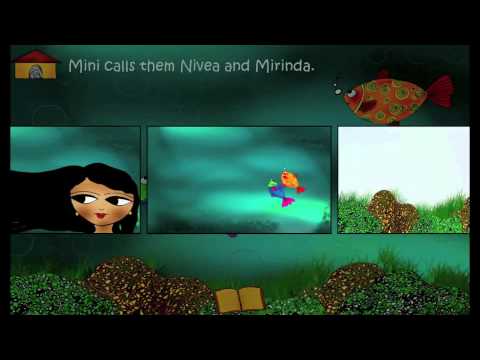 Write the first review for this app!