Minimo Icons 4.0
Minimo, the "Simply Marvelous" Icon pack. These beautiful individually crafted icons are lightly toned for a minimalistic appearance. Each icon is unique and beautifully crafted to display a crisp and clean look

Included Features:
• 700+ Icons
• Dashboard App
• Full icon request app
• Icon Search Feature
• Visual Icon Index with Theme Preview
• Icon masking/backing support for unthemed icons.
• Custom Wallpapers
• Muzei LWP Plugin
• Widgetlocker Slider
• Exclusive Zooper Pro Widgets w/installer
• Custom Analog Clock Widget
▪ Help/FAQs
▪ Quick-launch Apply actions


Supported Launchers:
▪ Action Launcher Pro
▪ Apex Launcher
▪ ADW Launcher & ADW EX Launcher
▪ Nova Launcher
• Go Launcher

Additional Launcher Compatibility
Solo Launcher, Smart Launcher 2, Atom Launcher, Aviate, Inspire Launcher, KK Launcher, Holo Launcher.
* Please Note- Icon pack may work with these launchers however, support is not offered.
* Launcher compatibility cannot be guaranteed. No refunds are issued outside of the google playstore refund window.



Offered Support
Updates released regularly.
User-submitted icon requests feature.
Help/FAQ with video tutorials

We are dedicated to ensuring customer satisfaction. If you have any questions or problems please let me know, and allow ample time for support responses.

Social
Google+: http://goo.gl/orTA0h
Twitter: http://goo.gl/nh7eNL
Facebook: http://goo.gl/ZXanj0
Youtube: http://goo.gl/5NNx8B
Website: http://alexjmiller.me/

If you like these, please leave a comment and rating. Thank you for your continued support.

View my other work in the google play store: https://play.google.com/store/apps/developer?id=arandompackage

Recent changes:
Added support for dynamic calendar icons. THIS ONLY WORKS WITH NOVA LAUNCHER.
And even then you need the 3.0 beta. Join the Nova Beta Community here: https://plus.google.com/u/0/communities/103449253667195874971
Some activity fixes
Fixed Today calendar activity name
Added Today calendar dynamic icons.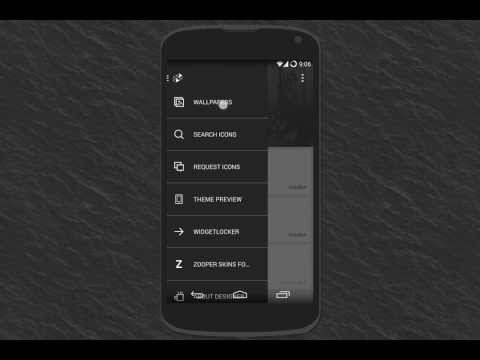 Write the first review for this app!