Minuscule, Busy Bugs! Official
Challenge your friends in endless races in the tiny and exciting world of Minuscule. This new version contains 4 new worlds based on the 3D movie "Minuscule - Valley of the Lost Ants".

This well known French animated series blends a National Geographic documentary with a Tex Avery cartoon, where ladybugs can't stop teasing flies!

This racing game follows the story of a mischievous Ladybug, an angry Fly, an army of Red Ants and many more interesting insects. At each level, you must race and dodge to collect coins – and unlock new environments to explore. What tiny wonders will you discover in your travels?

Each world offers 8 races with new boosters and insects to help you earn coins. Zip through busy worlds filled with Bees, Grasshoppers, Butterflies, Dragonflies and Spiders – and learn fun facts about each of the 19 insects you meet.

Mini games in between each race allow you to earn more coins. With coins you can get hearts (to recover when stunned) and swatters (to repel the fly).
Daily gift: each day receive one or several tickets for more fun!

Test the limit of your tiny wings in the Endurance Mode to 'fly 'till you flop' and see how far you can go. Beat you scores, and beat your friends!

This game is free-to-play so you can play and win coins and tickets to get consumable items, boosters, and unlock worlds. You can use in-app purchasing to buy more coins and tickets to get a more enjoyable experience.

"minuscule - Busy Bugs!" and "Minuscule for kids: bugs on the run!" are the official tablet and smartphone games of the "minsucule" animated series from French studio Futurikon. This game is co-produced by Fingerprint and Happy Blue Fish.

This Freemium Edition is optimized for casual gamers of all ages: beat your scores and challenge your friends in the endurance races!
Got kids? Check out "Minuscule: bugs on the run!", the new Kids version with the Fingerprint Network Platform for kids and parents.

Recent changes:
Easily check your next mission!
Lots of ease-of-use improvements.
Check your Facebook friend scores.
Install this new version today !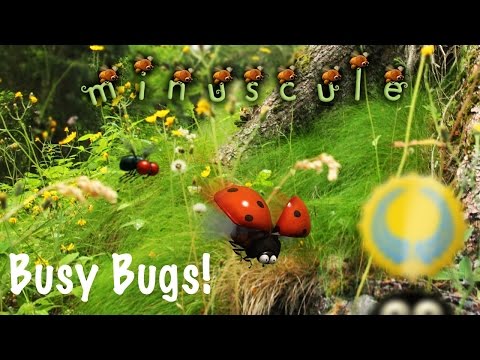 Write the first review for this app!