mLiveView
mLiveView is the innovative software for viewing the video of plug n play PROLiNK IP Cameras via Android-based devices. No public IP address is needed for the IP camera, no port mapping or DDNS is needed for router configuration. Simply scan the QRCode or key in the ID/password of the IP camera to view the video from your Android devices anywhere, anytime. Besides the live video viewing, smart WiFi setup, remote alarm alert, SD card playback, remote video settings update, dual lens night vision and on-screen pan/tilt control are also supported (for selected models).

Model Supported:
PIC1005WN
PIC1006WN
PIC1003WP
PIC1007WP
PIC1006WN HD

Recent changes:
New features:
Smart WiFi Setup
Add Camera via QR Code Scanning
Temperature Range Settings for models with built-in Thermometer

Fixed bugs:
Fix Smart WiFi bug
Fix QR code scanning password error
Audio will stop when push notification pops up.
Connection problem when device wake up from sleep mode.
Modify audio bandwidth info.
Fix loading SD card files list bugs.
Fix scheduling show action information bugs.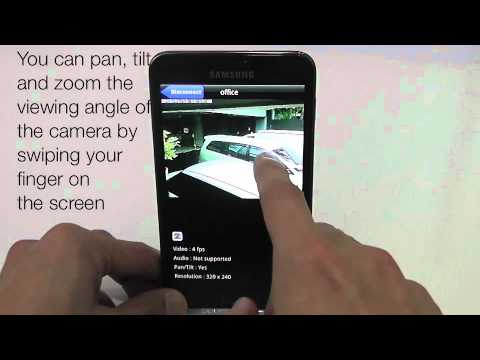 Write the first review for this app!