MobileCare
MobileCare is a service that depend on Android phones.
MobileCare include "Care-Service" and "Groups-Service".

"Care-Service" will help you to trace your android phone on the MobileCare WebSite.

"Groups-Service" will let you to share your position with your friends, family.

Recent changes:
Append SOS emergency services to the user when they are dangerous.When user start "SOS Help", others can nurse through MobileCare Web site to see the user's location.
Main features:
1. do not have to register or login to use
2. every minute of the location will be recorded once
3. there is no amount in the limit
4. all the help all users of the location indicated in the "SOS Map " on, and will be updated
This is in response to the special emergency disaster service, I wish you all well!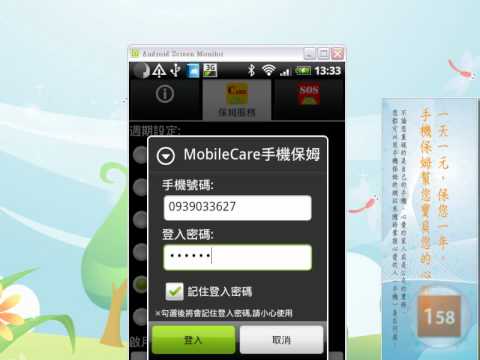 Write the first review for this app!