Monster Pet Shooter
Jump into the amazing world of monsters and tamers in this action-packed mix of RPG and gem shooting puzzle gameplay. Prepare for an exciting encounter with creatures ranging from cute to wild in this gem puzzle game where you fight, tame and collect fantasy creatures!

How to play: simply link the gems you hold with three or more of the same color to have your tamed monsters deal damage or heal. Level up monsters to improve stats by fusing them together, or use rare items to evolve them and unlock their full potential.

Explore unique islands that hold different types of monsters and try to survive the adventure! Fight your way through for a chance to capture fantastical creatures. Explore all the islands and collect all monsters to become the best monster tamer!

Features:
- Vivid cartoon graphics and cute monsters
- Challenging gem shooter combat
- Fight your battles by linking elemental gems: fire, water, light, dark, nature and life gems.
- Perform stronger attacks through combos by strategically crushing multiple sets of gems
- Collect over 150 monsters
- Level up and upgrade your monsters by fusing them
- Bring out your monsters' full potential using evolution
- Explore unique islands that hold different types of monsters

** Please note that while the app is free, please be aware that it contains paid content for real money that can be purchased upon users' wish to enhance their gaming experience.You may control in-app purchases made within this app using password protection which can be enabled from the setting page of the Google Play Store app. **

Recent changes:
Monster Pet Shooter update 1.2.0 is now live! This update fixes various bugs in the last version, notably:
- Instances where the game crashes using specific devices
- Minor graphic issues in the tutorial

Aside from these fixes, there will be a couple of exciting events coming soon to show our appreciation for your overwhelming support.

Please keep sending us your feedback and suggestions and we would find a way to incorporate them into the game.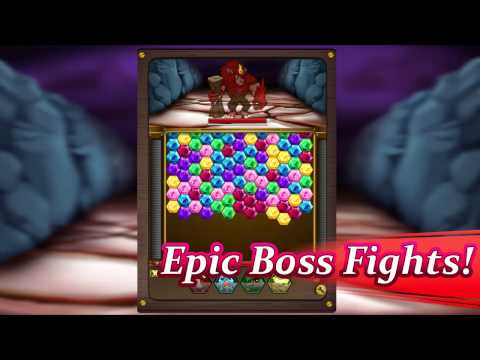 Write the first review for this app!