Moody - What's Your Mood?
How Moody works:
1) You log in with G+ or Facebook to Moody.
2) Moody gets your location
3) You post a mood(or anything else)
4) Moody lets you see a list of Moods of people close to you.
5) You try and see who they are.(That is of course if they don't give it away)

All of this is done anonymously with Moody. No one ever knows who you are unless you put it in your mood.

Recent changes:
1) changed proximity
2) hide buttons when not needed
3) add notification every hour
4) added ads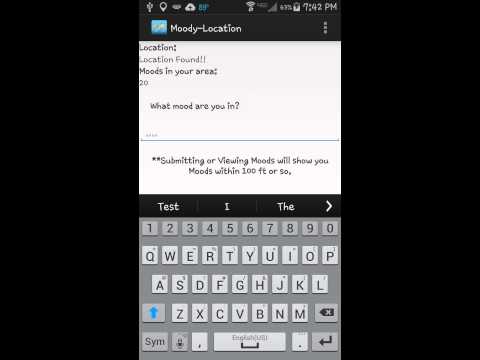 Write the first review for this app!