Moon Racer - 2D Retro Shooter
Moon Racer is a retro 2D side-scrolling shooter game inspired from the famous retro side-scrolling shooter Moon Patrol (Moon Ranger or Moon Buggy). In this fast paced racing on the lunar surface with your heavy armed buggy you must avoid obstacles and destroy the incoming enemies as in the Moon Patrol. The goal of the game is to race as far as possible without getting killed. With the distance the game is getting harder and harder until the hell breaks loose. Plasma blasts from the aliens and lots of other obstacles will try to stop You. With every new update there will come new enemies and weapons. Try it now and see for yourself how addicting is this little game.
Features:
+ retro graphics
+ easy control (only two buttons - jump and fire)
+ unlimited race
+ scalable graphics
+ fun to play
+ leader board

To keep this app 100% free, you will receive interstitial, video and banner adds. This will help me bring you more updates and cool apps like this. The permissions added are needed for those. You can also always buy the ads free paid version!

Don't hesitate to report bugs or send recommendations!

Try Tetricorn our other hit FREE game!

Recent changes:
V3.2
* Some ads adjustments (pre-cash ads so they are shown on the right place and not in the middle of a game)

V3.0
* Push notification and icon ads replaced with entry and exit ads to be compliant with the new play store policies

V2.0
* New firing mode (vertical)
* New enemy - flying saucer
* Some bug fixes

V1.6
* Reported bugs fixed

V1.4.1
* Reported bugs fixed

V1.4
* Resources updated
* Some small fixes

,,,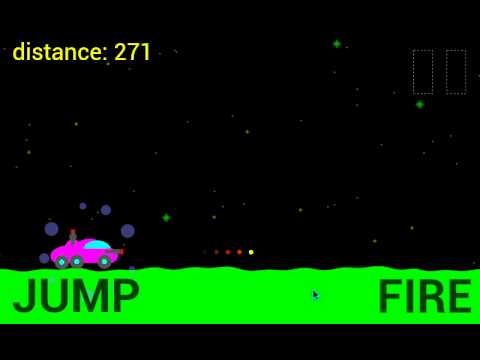 Write the first review for this app!