MOOV
We present to you a brand new MOOV App with a total new look, tonnes of new features and a lot of surprises!

Features:
- 320K superb quality music files are ready for streaming and download.*
- Newly added function "LyricSnap!" - pick your favourite lyrics, snap your mood, and share!
- Music gurus designed playlists with a music flow and different music styles. Your best guides to great music journeys.
- HD concert video are also available.*
- Enhanced search functions and you can now search by lyrics.
- One-click favourite the songs and albums you like.
- Playlist - Save your favourite songs into a playlist and listen to them the way you want.
- Download - All songs can be downloaded, and you can listen to them even when you are offline or in flight mode.
- Sync all your music across the computers and devices you use, including songs, playlists and albums.

14 days Free Trial, no payment required during Free Trial!*

MOOV music library includes:
- Latest hits and classics, including some pre-released albums and songs.
- K-Pop zone bringing you the latest hits from Korea.
- Concerts videos and MVs
- Exclusive MOOV Live concerts
- Artist Music Guides
You can enjoy all music content on iPhone, MAC and PC with 1 login.

For more information, please visit our website: MOOV.hk

*We keep improving the layout and user interface for tablet version, stay tuned with us for updates.
*Important note: Only selected videos are available in HD format and only available for devices which support HD format. Only selected content (including song files) are available in 320kbps. Users are responsible for ensuring that their viewing device supports viewing in HD format.
*Eligibility of existing MOOV App or MOOV service registrants or subscribers for Free Trial is limited and subject to terms and conditions (Please refer to: https://reg.netvigator.com/reg/commons/moov/serviceOfferLayer.jsp?planType=freeTrial) which may be amended by PCCW Media Limited at anytime without notice.

==============================

MOOV.hk music service is a subsidiary of PCCW limited.

Recent changes:
- New: Redesign Menu with better Android experience
- Improved: Smoothen performance for browsing
- Improved: Experience faster way to download song at "Download Queue" -> "All" *
- Fixed: Some play song issues
- Fixed: Samsung S5 Compatibility
- Fixed: LG Devices Compatibility and storage issues
- Fixed: Download in SD Card and display "N/A" issues

* Some downloaded songs in previous app version may broken, please re-download the songs in new version for smoothness experience.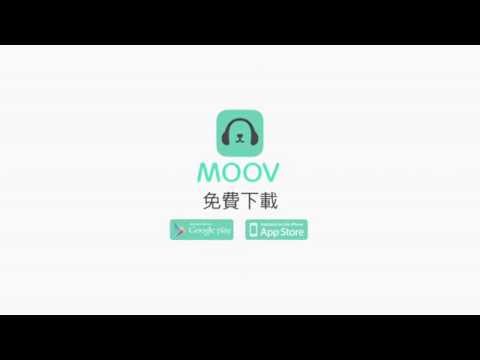 Write the first review for this app!