More og Romsdal Map-Molde...
TS Go! More og Romsdal (Molde) is a FULL and OFFLINE Tourist map of More og Romsdal, Norway. Some cities included in this version: Molde, Kristiansund, Ørsta, Volda, Ulsteinvik, Sunndalsøra, Hareid... And many more!

Everything you need in a trip in your phone. Beaches, theme parks, stunning landscapes, museums, hotels, restaurants... And if you have an emergency on your trip: nearby hospitals and other essential points of interest.

TRY TS Go! FOR FREE!
The free full version "TS Go! Catalonia" is available for you to try this app before buying it. DOWNLOAD TS Go! Catalonia FREE.

In your phone you will see a map showing your current position, and all the interesting places around you. You won't need anything more! And remember, everything in this app is OFFLINE, so you don't need to care about the annoying roaming cost.

Characteristics of the TS Go! maps:

• GPS positioning. It shows your position, and the real distance to the point you want to visit.
• Connectivity with Google Maps and Navigation.
• Map of cities and entire regions completely OFFLINE.
• Hundreds of points of interest in each city:
- Museums
- Hotels, Bed and Breakfast, camping and caravans
- Parks and monuments.
- Natural Viewpoints and amazing landscapes
- Theme parks and zoos
- Restaurants of all kinds
- Pubs
- Beaches
- Coffeehouses
- Stores of all kinds
- Supermarkets
- Nearby hospitals
- Banks and ATMs
• Information on public transport of the most important cities.
• Share points of interest via Facebook and / or email.

Some cities included in this version:
Stranda Brattvåg Rensvik Vestnes Skodje Vatne Tomra Sjøholt Hjelset Eidsvåg Ikornnes Bud Aukra Roald Rindal Sövik Larsnes Kleive Grøa Steinshamn Årset Voll Midsund Tornes Bremsnes Austnes Tjørvåg Batnfjordsøra Nesjestranda Sylte Haddal Brandal Rausand Myklebost Kvalsvik Kvalvåg Nerland Alnes Sande Sandnæs Sandnes Raudsand Ranvik i Romsdal Ravsand Saltre Reitan Reistad Reiraaen Reinsvik Reiraa Reirå Sætra Saltero Rekdal Sandshamn Råket Rabben Rabban Raaket Perkvernen Perkvern Øygarden Øygard Säterbö Raknes Rakvaag Ranvik Sandvik Randvik Ramstad Sauane Sandvika Sandviken Rakvåg Reiakvam Rekdalsheten Rognskog Rogne Røvik Rødsund Rödset Rødsand Rodal Rövsklen Rovde Røv Rottaas Rören Rör Romundstad Rottås Rommundstad Roksvåg Rokstad Rød Røyra Rindal på Nordmøre Rimstad Riksheim Riksem Rikseim Riaanaes Sæterbø Remmem Rindalen Rindarøy Rjånes Røyset Rjaanes Rise Rinderö Sæbø Sæter Saeter Store Rötset Øye Nordre Vartdal Nerdvik Nerås Neraas Nelvik Nauste i Romsdal Nauste Nastad Nælvik Myrset Nerdvika Nerdvikja Nervikja Nordre Heggdal Nordheim Nordheggdal Norddal Nord Klevset Nord Klauset Nord Hegdal Nesjestranden Nesje Myklebostad Myklebost i Haram Musgjerd Meland Mek Meisingset Marsten Marstein Marok Maråk Maraak Magerholm Meråk Merok Midbø Møst Mørkeset Mørkedal Moelan Mo Mittet Misund Minje Midtre Hareid Mæraak Øyan Ørstavik Ørnvika Ørnvik Ormheim Ormem Ormeim Ørbogen Örbog Or Orvik Oterhalsen Otnæs Övreaasjöen Overåssjøen Øverås Överaassjöen Overaasjoen Överaas Ottnes Otterhalsen Otnes Opsal Oppsal Oppdøl Norvik Nørvesund Nörve Nörva Nordvikstranda Nordvikstrand Nordvikja Nordvika Nordvik Nöste Ödegaard Ødegård Opdöl Ona Omeifot Olvika Olvik Olnes Öksendalsören Øksendalsøra Öie Nordre Veiholmen Vadstensvik Ugelstad Tveeikrem Tuva Tusvik Tussvik Tunhejm Tunheim Tuneim Tryggestad Uglestad Ulfsten Ulla Vadsteinsvik Vaagland Vaagen Vaagbö Vaag Urke Ulvsten Ulvestad Ulstein Trettnes Tretnes Treekrem Tomra i Romsdal Tokle Tofte Todalsøra Todal Tjervaag Tjelle i Romsdal Tjelle Tingvoll Tomre...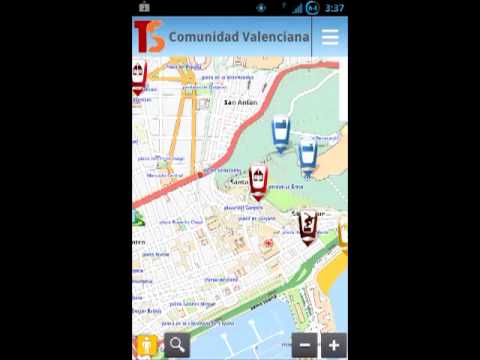 Write the first review for this app!
No comments in the Android market yet