Morning! Smart Alarm Clock
Do you check weather, your schedule, unread emails, and traffic conditions when waking up every morning? Are you tired of having to go through multiple applications to get this information? If yes, Morning! can help make your morning routine a little bit easier! Morning! is a smart alarm app that gets you up and going with weather, traffic conditions to work, your appointments of the day, and unread emails – all to help you get your day started right. And of course, if you're not quite ready to face the day, the snooze feature can give you a few extra minutes to get it together, or you can listen while your morning info is read out loud. You can also set up world clocks with local weather in this smart alarm app. Download Morning! today and wake up tomorrow informed and ready to go!

Recent changes:
In release v1.3.2.5 we fixed the auto-snooze issue introduced after the Android 4.3 update as well as a few minor bugs. Thank you for your suggestions and your loyal support.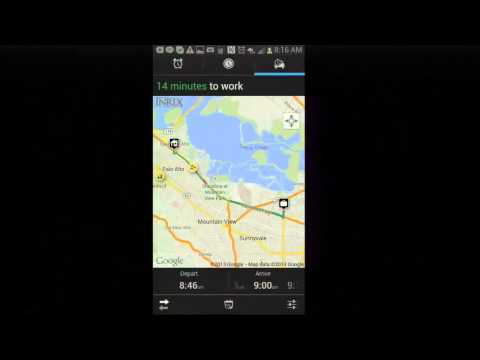 Write the first review for this app!