MotionLockAlarm
!!!!!! IMPORTANT !!!!!!
This is an App of "MotionLock" series.
This App cannot stand alone.
You must install "MotionLockService" before use this App.

You must agree to EULA in menu before you use this application.
!!!!!!!!!!!!!!!!

[What is "MotionLock"]
It makes various operations by motion of a phone.
It doesn't need panel operation.
It operates easy by one hand.

[About MotionLock Alarm]
Stop the Alarm with "MotionLock"
-The Alarm is stopped with "MotionLock" as you set.
-You can set various "Motions" up to 8. Then, complicated "MotionLock" will take time and accelerate your awake.
-By contrast, if set one or two simple "Motions", you can stop the Alarm easily. (For example, setting only one "Motion" that is to turn your phone inside out.)

Additional functions
-Snooze
(It is possible to set Snooze Interval.)
-AutoStop
(It is possible to set Ring Duration until AutoStop.)
-Support 12-hour format and 24-hour format
-Support Screen Lock
(Display Alarm ring screen in front of Screen Lock.)

[Recommendation]
-At first, please set "MotionLock" in CommonSettings. And we recommend you try the "MotionLock" several times on "Test MotionLock" screen.

[Support]
over AndroidOS 2.2

[Tags]
alarm,snooze,roll,pitch,motion,orientation,unlock

["MotionLock" series]
 ・Privacy
 ・Password manage
 ・Launcher
 ・Alarm (This App)

["MotionLock" Trial(free) series]
 ・Alarm Trial
 ・Launcher Trial

Recent changes:
1.1:Bug fix.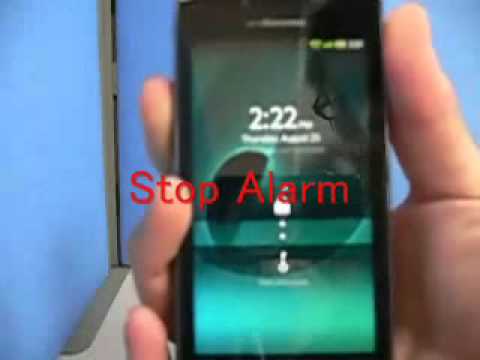 Write the first review for this app!
No comments in the Android market yet